I could not let you go without seeing these cute dogs we are training in our current class.
I'd like to introduce you to sweet potato GG Maggie, a 5-month-old French Bulldog being trained in our Ultimate Puppy course.  Maggie is the third dog I've trained for her family and has been a joy!
We also have GB Tonk who is a 7-month-old Black Lab puppy doing our 3-week off-leash Board and Train program.  Tonk is the second dog I've trained for his owner who is an Army veteran.
Last but not least is GB Duke who is doing our 3-week Board and Training to learn manners when his owners have guests come to their home.  His owners have a problem with him being extremely reactive to new people in the home.
Not pictured is GG Aurora, a Rottweiler who thought Lowe's was a terrifying place and was NOT interested in sitting still for a cute fall photo but we can try again next time.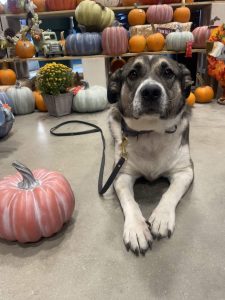 DUKE – GERMAN SHEPHERD DOG TRAINING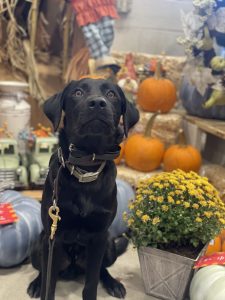 TONK – BLACK LABRADOR DOG TRAINING
MAGGIE – FRENCH BULLDOG DOG TRAINING